Pressure gauges for the petrochemical industry
Petrochemical Gauges: Measurements and Safety Guidelines
Many companies prefer to use mechanical pressure gauges for their better visibility and longer service life as well as their easier protection for Ex applications.
A variety of gauges for petrochemical production is used due to different requirements. Before using these petrochemical gauges, there has to be an evaluation of many factors.
When is an Industrial Pressure Gauge not just a simple pressure gauge?
Always, because one gauge cannot be used for multiple purposes since there are different situations in which every gauge is used.
Mechanical pressure gauges can't be used for all applications. Sometimes the temperature gets too high or there are vibrations or corrosive dangerous chemicals used as pressure medium. In order to meet the requirements petrochemical gauges are required to keep varying ranges of pressure tolerances. Safety and Performance are two important variables of Petrochemical Gauges because you will always want to have a safe solution and preventing possible leakage will be one of your biggest concerns.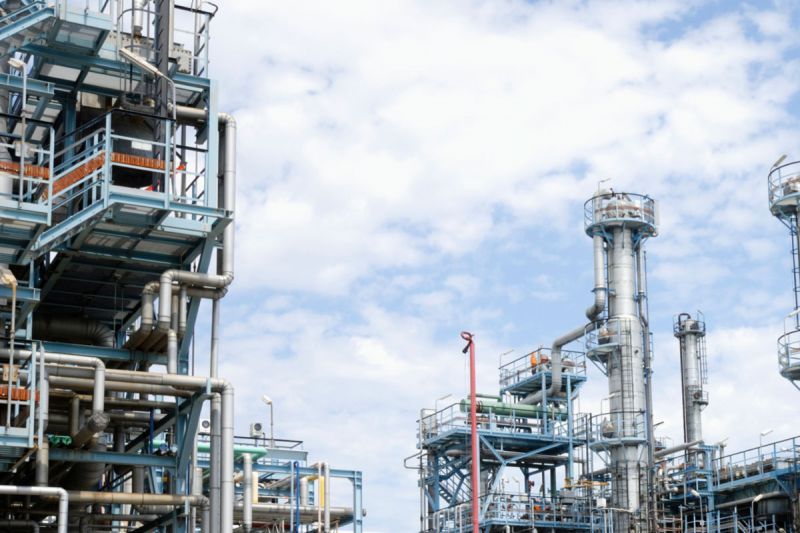 Diaphragm seals are an important addition for petrochemical gauges because it protects the gauge from corrosion and a hot environment. Diaphragm seals also insure gauge safety by keeping the temperature inside of the the gauge at a normal level. Diaphragm seals are therefore one of the most crucial points when it comes to safety protection for the chemical and petrochemical industry. You should always be safe with the gauges that can be equipped with a diaphragm seal. Those can be also coated with PTFE or Tantallum for further protection against very corrosive mediums.
Petrochemical Pressure Gauges: The Benefits of Stainless Steel:
Petrochemical gauges can be used in various circumstances based on their use in industry. Therefore, to meet adverse circumstances stainless steel Mechanical Pressure Gauges should be the first choice. Different companies use a mechanical pressure gauge with a plastic cases that should not be used. The reason for that is the long term stability and missing resistance against heat.
The stainless-steel construction of Schmierer industrial pressure gauges provides protection against all kinds of corrosive mediums. Our stainless-steel pressure products are more durable and last longer even in severe conditions which makes them the best gauges for your petrochemical pressure solutions.
High Quality Standards for Petroleum and Chemical Pressure Gauges:
We have customers from different countries that are using our gauges for their petroleum refinery projects. Our measuring instruments are designed and manufactured under ISO 9001:2015. We conduct several tests in our laboratories before bringing them to our customers. All mechanical pressure gauges meet pressure gauges standards EN 837-1 or EN 837-3.
Our Contact gauges alongside with our Diaphragm Pressure Gauges are used for petroleum applications in all areas over the world. To ensure quality performance and long service life we offer the possibility of a economic repair in our own repair workshop.
Chemical and petrochemical industries must meet high customer and safety standards. They are subjected to strict international requirements such as ATEX directives or material certification controls. As a result we consider these standards and always offer you the correct gauges for your specific use case. Our goal is to meet and exceed these standards at all times.