Pressure Gauges for the pharmaceutical industry
On this page you'll find an overview of what possible pressure gauges we can produce for you and what kind of solutions we can deliver.
Most of the time the process medium in the pharmaceutical industry has very high standards for purity and cleanliness.
All the gauges that are manufactured for this industry are therefore made from low carbon stainless steel (1.4435 or 1.4404)
The standard solution for our customers in the pharmaceutical industry are bourdon tube pressure gauges with or without diaphragm seals. We can deliver those with or without contact or with electropolished surface and in all ranges.
When you have mediums with solid particles or have overpressure of more than 1.3 times of the range look no further.
We can supply Diaphragm Pressure gauges that have 5 times overload protection and are also vacuum safe.
Frequently we get requests from customers for pointer dampening solutions without any filling fluid. Mostly their process doesn't allow them to use glycerine or silcone oil filled pressure gauges. Here are diaphragm seals and Manodamp movements can help.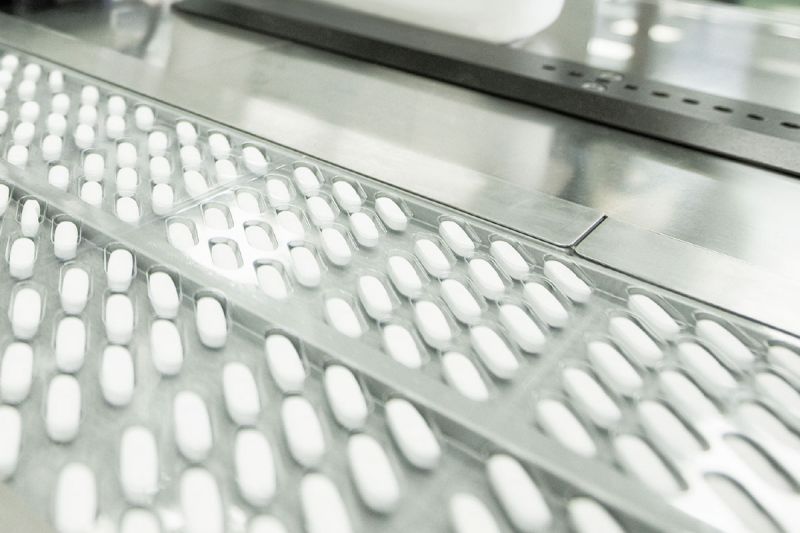 The filling fluids inside of our diaphragm seals will have FDA certification available. Our own development Manodamp® the pressure gauge dampening solution has many advantages over fluid filled pressure gauges. It comes with a movement that works as dampening solution without filling the case with glycerine or silicone oil. As a result no filling oil will be able to spill out of the pressure gauge case.
All of our gauges for the pharmaceutical industry are available with low MOQs and with short delivery times. All gauges are also EX safe and have ATEX certifications to prove it.
Feel free to ask for a quotation today we'll take care of your needs!