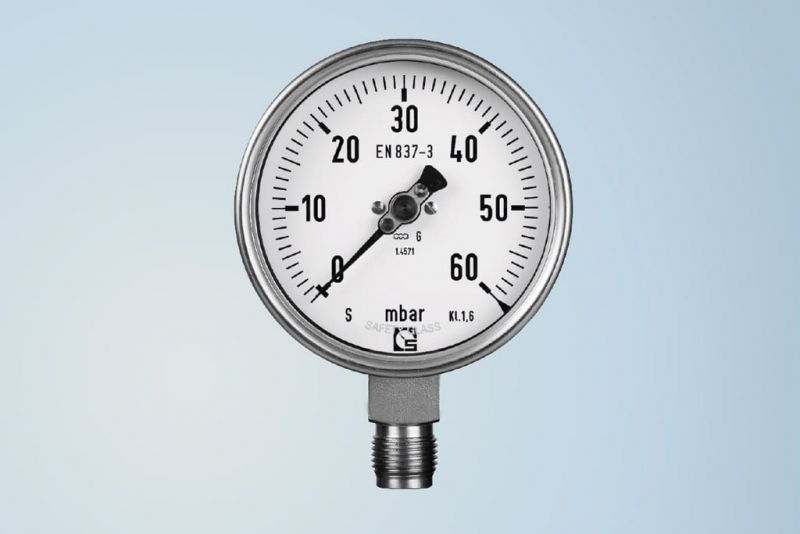 Function of a capsule pressure gauge
Two thin corrugated membranes that are air-tightly pressed together make up the capsule. If there is pressure applied to the inside of the capsule it will either expand with positive pressure or contract when negative pressure is applied. This expansion and contraction of the capsule is a measure for the incoming pressure and is carried over to a gear segment onto the gear of the movement.
Application purposes
With a capsule pressure gauge you can measure a positive pressure up to 600 mbar and negative pressure up to 600 mbar. The accuracy of the gauges is at 1,6% or 2,5 % of the upper range value.
Properties
The capsule is made from non-ferrous metal or 316Ti and is only for measuring gaseous mediums. Admissible ambient temperature of the pressure gauge is between -20°C and +60°C. The maximum temperature of the medium shouldn't be higher than 100°C.