Differential pressure gauges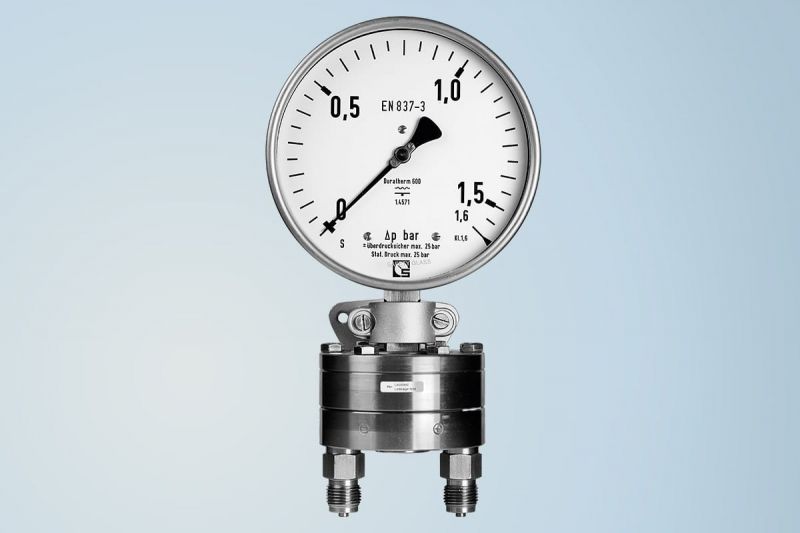 Function of a differential pressure gauge
The measuring chamber is separated trough a thin, corrugated metal membrane. Pressure will be the applied to both sides and additionally on one side there will be measuring pressure applied. Through a pass through bellow the bending of the membrane will be transferred to the movement. On the opposite side there will be a compensation to balance out the applied forces.
Application purpose
Differential pressure gauges are especially well suited to measure gaseous and fluid mediums that also can be aggressive. The display accuracy is 1,6% or 2,5 % from the upper range level.
Ambient / media temperature
The admissible ambient temperature of the pressure gauge is between -20°C and +60°C. The maximum temperature of the medium shouldn't be higher than 100°C.